Fabled Studio is an award-winning, international interior design practice based in London. Founded by Tom Strother and Steven Saunders in 2011, the Studio creates stunning interior schemes across the Food & Beverage, Hospitality, Retail and Residential sectors.
Fabled Studio are known for creating deeply cinematic and daring interior projects, each one rich with a story-telling narrative and purpose for being, with inspiration as varied and wide ranging as their clients. Fabled Studio pride themselves on an exacting eye for detail, a mastery of proportion and scale, and an innate talent for creating accomplished and colourfully provocative schemes, that in themselves become timeless, never trend-led masterpieces.
Working with clients globally such as Crown in Australia, Four Seasons in Prague, Aqua Group in London, Asia and Dubai, Hilton Conrad in Dublin, along with Marriott, Manhattan Loft Corporation, Gordon Ramsay, Heston Blumenthal and Clare Smyth in London to name but a few, the Studio has been able to refine and sharpen it's design approach into something of an art form – the result is that each project is individual, and forges a new template for modern interior design.
Fabled Studio is a boutique company of designers, each one a specialist in crafting all aspects of the design landscape, from bespoke furniture and lighting pieces to custom dyed or woven fabrics and leathers. Each project is tailored, and each project is unique.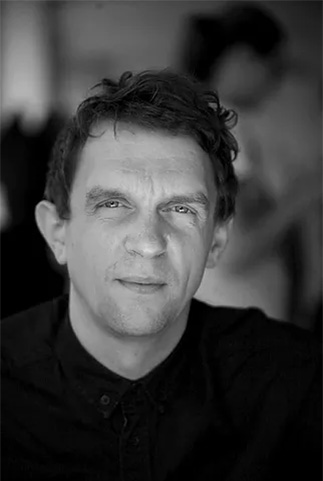 Tom Strother
Tom developed a love of design early in life, when his artist Grandmother suggested he was a natural born designer and ought to pursue his livelihood in the field. Naturally gravitating towards Interior Design, Tom gained a degree in Interior Design at the illustrious Leeds college of Art and Design and began his career at one of the London's leading design studios.
After a number of years working internationally on some of the world's most renowned restaurants and hotels, Tom co-founded Fabled Studio in 2011 and was quickly recognised in the Evening Standards Power 1000 as one of London's most influential designers. Tom continues to build on his design approach today combining his ongoing love of the art world, drawing upon the composition, palette and textures with an unresting eye for fine detail.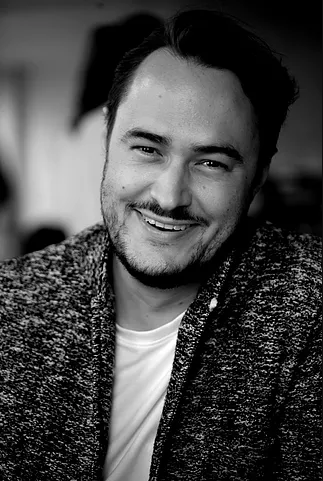 Steven Saunders
Steven gained his degree in Three-Dimensional Design at The Arts Institute Bournemouth after studying Fine Art, affording him a natural flourish of creativity grounded with a practical reasoning that he applies to each and every Fabled project.
Listed in The Evening Standard's Power 1000; highlighting the top 1000 influential people in London, along with being entered into The Who's Who List of Influential People around the World, Steven continues to strive for originality and beauty in design through the storytelling narratives that are intrinsic to the Studio's aesthetic.